Baseballs, Baseballs, Baseballs

A variety of pieced and solid squares in fun baseball prints, framed in blue and green. A great gift for a baseball lover or sports fan.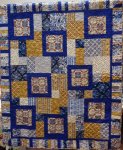 Blue Asia

Deep, rich navy blue with shades of blue and gold are combined in this Asian inspired beauty.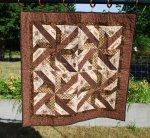 Coffee, Coffee, Coffee

Rich browns set off prints with coffee motifs. A deliciously satisfying image, perfect on a couch or bed - while sipping a morning cup, of course!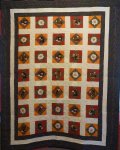 Daisies

Lovely daisies framed in orange and red squares on a cream background. This rich, floral quilt will warm any room.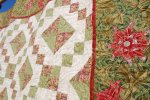 Diamonds on Point

Diamonds on Point


Fashion Parade

A fun mix of fabrics are used for the dresses these classic dolls are modeling. Perfect for that little one that loves to dress up and play with dolls. Also makes a great wall hanging or lap quilt.


Mocha Medley

A quilt made with rich batiks in golds, greens, browns and a little bit of every other color. A full or double bed size would also be great for catching a nap on a couch.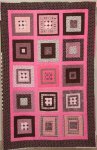 Not Enough Pink

A modern pink and chocolate quilt. Fit for the teen in your life.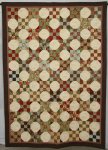 Scrappy Snowball

A homey twin quilt of earth tones.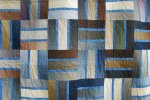 Strips of Ombre

Strips of Ombre