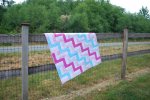 Baby, Baby, Oh Baby

Rail fence quilt design in bright cheery pink, blue and white for your special baby.


Bright Baby

Simple piecing allows the quilting to be the star. Cheerful colors and striped borders will make this a favorite for your little one.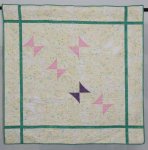 Butterflies

5 abstract butterflies flutter across a delicate print in this throw or wall hanging.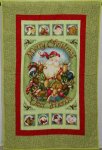 Deer Friends

Merry Christmas Deer Friends. Santa is surrounded by elves and deer( complete with mufflers and hats) - Is he preparing for his Christmas Eve travels? Instant Holiday decorating!


Fashion Parade

A fun mix of fabrics are used for the dresses these classic dolls are modeling. Perfect for that little one that loves to dress up and play with dolls. Also makes a great wall hanging or lap quilt.


Fractured Sunrise

In colors reminiscent of a Tequila Sunrise, fractures log cabin blocks are framed by black. Perfect for a modern setting!


Lime Baby

A fun strippy baby/toddler quilt that will give great comfort to your favorite little one. Don't be surprised if your favorite toddler uses it as a highway for mini cars!!!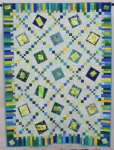 Limes

Fun colors in a whimsical setting, balanced by an orderly grid and piano key border.


Our Village

Our Village


Sleep Tight

Sleep Tight


Through the Window

Bright, rectangular pops of color on a white background highlighted by quilted swirls.