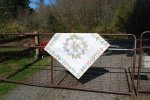 30's Baby

Baby quilt in beautiful 30's reproduction prints.


30's on White

Multicolored reproduction fabrics from the 1930's are arranged on a white background in this cheerful quilt.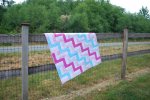 Baby, Baby, Oh Baby

Rail fence quilt design in bright cheery pink, blue and white for your special baby.


Butterflies

The brightly colored flowers are especially inviting with the butterflies throughout the fabrics used to create this quilt. This would be wonderful for any child to have a Teddy Bear picnic or to cuddle under on the couch.


Circle Monsters

A colorful children's quilt featuring cute monsters.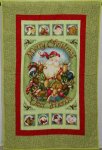 Deer Friends

Merry Christmas Deer Friends. Santa is surrounded by elves and deer( complete with mufflers and hats) - Is he preparing for his Christmas Eve travels? Instant Holiday decorating!


Going to the Airport

Going to the Airport will make a great wall hanging or floor quilt for a child.


Lady Bug on Pink

Lady Bug on Pink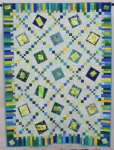 Limes

Fun colors in a whimsical setting, balanced by an orderly grid and piano key border.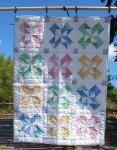 Pastel Bouquet

Pastel Bouquet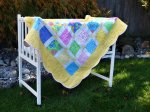 Scallops and Squares

Here's a sweet quilt in pretty spring colors, perfect for a little girl or baby. The scalloped yellow border provides the finishing touch.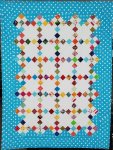 Sparkler

Colorful nine-patch blocks are set on point on a white background with a jaunty turquoise polka dot border. This lap quilt would brighten anyone's day.


Springtime #1

A cute little dog enjoys the four seasons in this child's quilt with blue and pale green borders.


Tropical Batiks

A bright and cheery lap-sized quilt made with batik fabrics.


Vintage Butterflies

Here is a cheery traditional baby quilt or wall hanging made with vintage butterfly blocks from the 1930's and reproduction fabric.