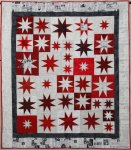 Black, White and Read All Over

A great use of black, white and red. But it is so much more. The newspaper articles hidden among the stars are truly a delight.


Blackberry Cobbler

Abstract piecing of berries are defined by meticulous quilting. The lattice work border completes the garden image.


Buddha Temple

This wall hanging showcases Asian fabrics and embellishments. A skilled use of fabrics create a 3-D effect in the blocks.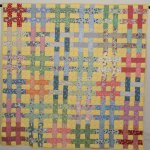 Buttery Baskets

This quilt harkens back to the 30's with over 50 different reproduction fabrics worked into an intricate, interwoven pattern. Perfect to brighten up a room, draped on a couch or as a centerpiece for a bed.


Coffee, Coffee, Coffee

Rich browns set off prints with coffee motifs. A deliciously satisfying image, perfect on a couch or bed - while sipping a morning cup, of course!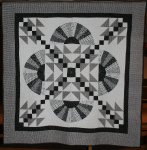 Fan Dance

This black and white quilt does a fanciful fan dance. It has strong and dynamic graphic making it perfect in the modern decor.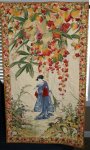 Geisha in the Garden

A tall and narrow wall hanging perfect in a room decorated in Asian motifs.


It Takes a Village

This delightful wall quilt of houses reminiscent of a Tuscany village.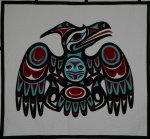 Revery of the Totems

A large art quilt worthy of a prominent display. Eleven totems in an asymmetrical setting with quilting designed to set off each design. A true statement piece!


Star Garden

Wouldn't you love to plant stars in your garden? Our lady gardener has been tending to her plants which have yielded a bold variety of star flowers - this will bring a smile to your face every time you look at it.


Suits and Ties

A wonderful whimsical look at the suited world. A great gift for your corporate bestie.


The Star That Sparkles

A giant star filled with rich burgundy and green tones with a little oriental flair. Great focal piece for a wall.